Multi-State Traffic Offense Issues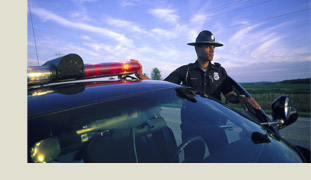 Travel and commuting across state lines can create complicated issues related to traffic offenses occurring outside your state of residence. Our attorneys are experienced at handling multi-state traffic issues and will help you defend your rights and legal interests regardless of the state where you were cited or charged. In many cases, we are able to resolve legal matters for our clients without their presence.
Please contact The Traffic Lawyers of Kopecky Law, P.A. for assistance with any of the following multi-state traffic offense issues:
Traffic offenses
Speeding violations
DUI/DWI/OWI
Other traffic violations
If you have received a DUI with a Kansas license, but were stopped in Missouri, your license suspension may apply in both states. The suspension can be transferred to another state.
Usually, administrative suspensions (by the DMV) and convictions will not cross over state lines. This means that even though you may lose a hearing in Missouri, your privileges will not be affected in other states. If you live in Kansas and you have an OWI in Iowa, we could help you serve your jail sentence in the state where you reside.
Contact The Traffic Lawyers of Kopecky Law, P.A. for a free consultation on your multi-state traffic offense matter.

We can represent you in Iowa, Kansas, or Missouri cases. Our attorneys  are experienced in taking care of many matters by mail and avoiding the need for you to make any court appearances. We will work to have your speeding ticket or DUI matter resolved without unnecessary inconvenience.
If you need assistance with your traffic violation, speeding ticket, or DUI, contact The Traffic Lawyers of Kopecky Law, P.A.. We will defend your rights in any traffic or criminal law matter. Contact us by phone 24 hours a day.
Walk-ins welcome at our main office ● Free consultation