Missouri, Iowa and Kansas DUI Defense Attorneys
Legal Advice for People who Refused a Breath Test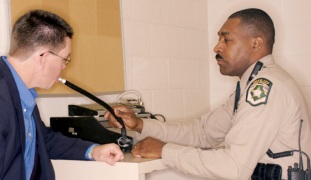 If you were charged with driving under the influence (DUI) and you refused a breath test, you could face drivers' license suspension or driver license revocation for up to a year or longer. If you live in Kansas, you could lose your license for life if you have had enough prior offenses. A good attorney can help contest your refusal and keep your license.
At The Traffic Lawyers of Kopecky Law, P.A., our commitment is to our clients. We strive to protect your rights. We want you to keep your freedom.
In Missouri, you only have 30 days to request an administrative hearing through the Circuit Court to contest the refusal and your drivers' license suspension. In Kansas, you only have 10 days. Find out how we can help you by contacting us today.
Learn about our common defenses for DUI.
Hardship License
Drivers' license suspensions as a result of drunk driving charges can restrict daily activities. Without the option to drive, you may have difficulty getting to work, school or your children's daycare.
If your drivers' license was suspended, we may be able to help you apply for a hardship license after 90 days if it is your first offense. Multiple offenses are on a case-by-case basis. Hardship licenses allow you to get to work, school, appointments and treatment classes. People charged with DUI in Kansas typically do not have this option.
Is Refusing a Breath Test Ever Good?
In some jurisdictions and counties in the Kansas City, Missouri, metro area, refusing a breath test may be to your advantage. By refusing, a lawyer may be able to work with the state to keep the DUI off your driving and criminal records. Please contact us for the specific rules in your jurisdiction.
If your drivers license was suspended because you refused a breath test, contact The Traffic Lawyers of Kopecky Law, P.A. We will defend your rights in any traffic or criminal law matter. Contact us by phone 24 hours a day.
Walk-ins welcome at our main office ● Free consultation